MAIN CONCEPT
RIOT is a riot simulator based on real events that have been influencing
the western civilization in the past few years.
Best RPG War Online Games
Riot is 2019 video game about a riot simulator created by a team of Italian developers, which is based on real worldwide events for Android and iOS devices. Well, the main action in the game is happening in the middle of a riot, where rebels are all around you. You and your riot team should calm the environment. Be careful not to make mistakes, because if you make some, the people may get upset and they will attack you.
Here we have a question that every real gamer will find it a little bit tricky. Which war game is worth your time? And, if you answer with a precise match, without even overthinking, be sure that this is the perfect one that suits you. However, if you have your doubts and you feel uncertain about it, we recommend you a list of the five best RPG War online games:
Riot
Defcon
Brothers in Arms- Road to Hill 30
Valiant Hearts – The Great War
This War of Mine
Most of the computer games are based on different kinds of wars, battles, and fights with defeating your enemy as your primary goal, and these games are an excellent way to relieve your stress and get relaxed after a hard day. The online casinos with their casino games, bring the war theme to another level, with not only playing for fun but also winning real money for free, thanks to the no deposit casino bonus. War-themed slots games are more peaceful than the usual video games because you don't really kill anyone. War slots can be found in almost every legal casino where the game symbols include arms, weapons, guns, and swords depending on what requires the war game.
FEATURES
RIOT includes 4 main campaigns set in:

ITALY
NoTAV movement


GREECE
Battle of Keratea


SPAIN
Indignados movement


EGYPT
Tahrir Revolution










Plus many more unlockable riots set all around the world.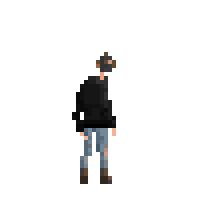 Each scenario will have its own background, background elements,
props, police uniforms, procedurally generated activists' clothes.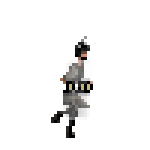 Each character will have its own psychology. This means that
each single person can react in unpredictable ways based on
realistic elements that will happen in each riot.
ENGINE
RIOT emulates a 2D retro look even though the scene is 3D.
This gives us much more control over realistic lighting, physics, and visual effects.

All character movements are physics based.
This means that rather than following just a path,
the crowd movement will be influenced by the
physical contact given by the rest of the crowd.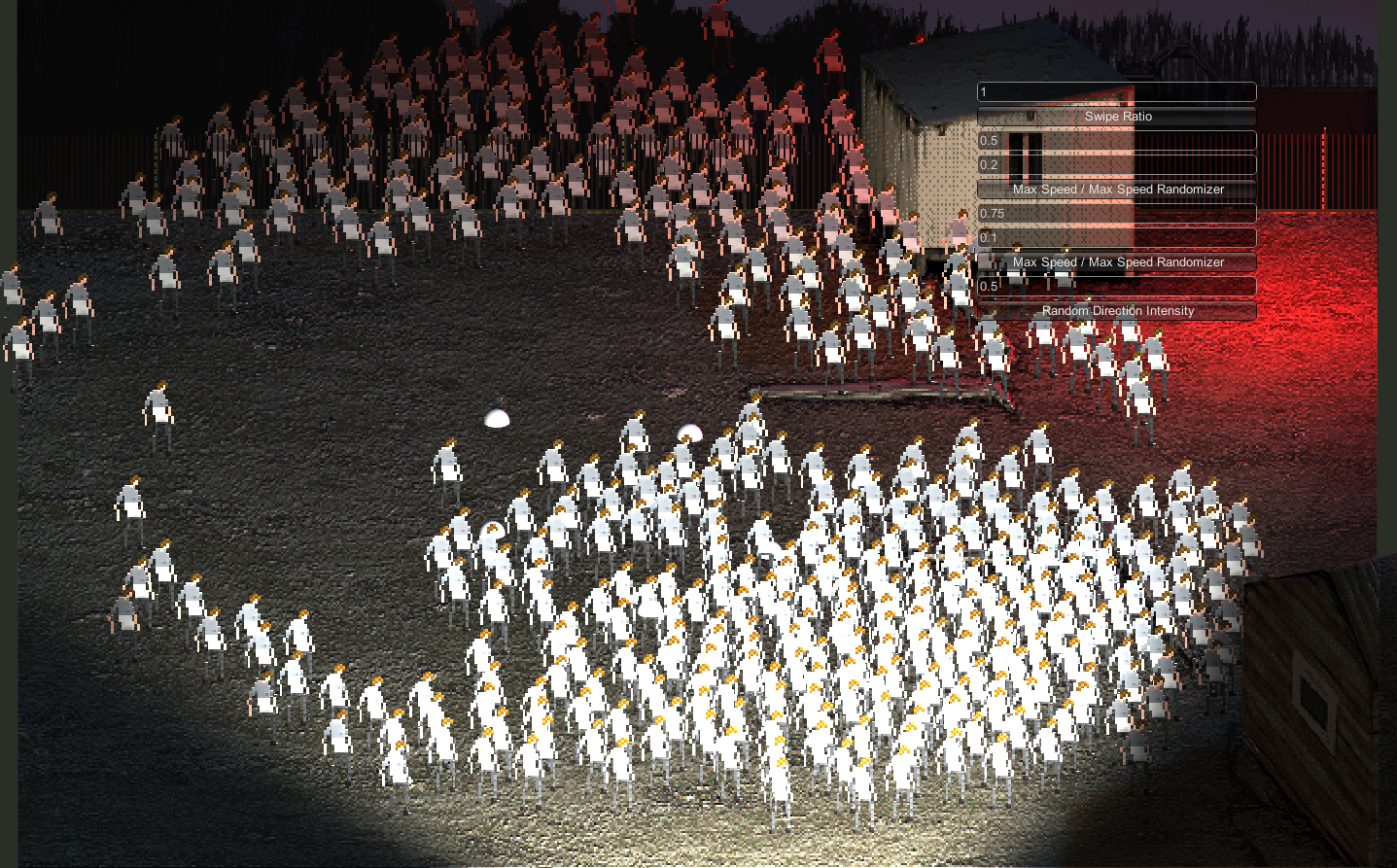 This will give a realistic touch to the gameplay and will give the player the possibility
to come up with tactics that even the designers weren't able to predict.
EDITOR
RIOT is planning to release an in-game level editor where levels
can be uploaded and shared with anyone in the world.
Levels will be rated by the players based on quality and historical accuracy.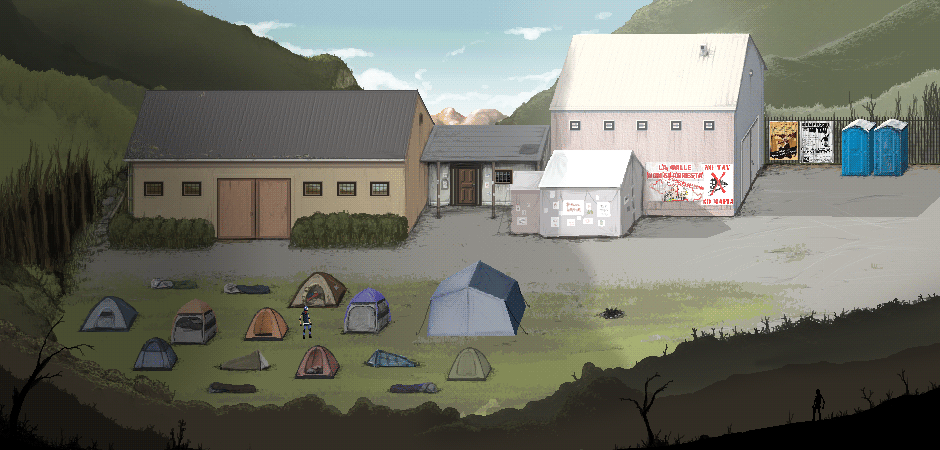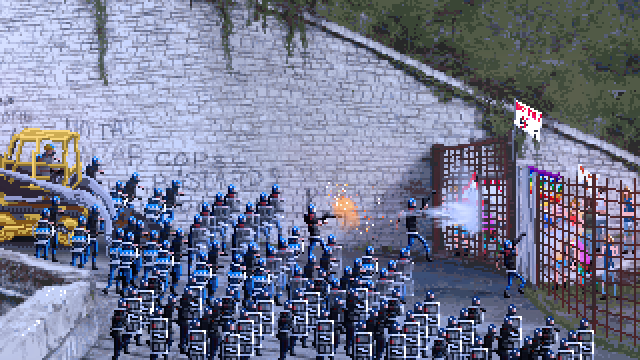 While trying to fight against the lies of the media, we want to be able
to help out all of those who are still fighting for their freedom of speech.
RIOT has the potential to inform people on what's going on around the world.
With your help we can make this happen.
RIOT on.